Sunbeam Alpine Project - Status 'n Pix Through August 22, 2003
Return to Alpine Project Homepage
Return to Mayfield Motor Sports Homepage

Fab and Assembly Status and Pictures
It has been nearly a year since I updated the status on the World's Fastest Sunbeam Wannabie. A lot has happened in that year. I have solved a few problems and created more. I learned about body work and painting: I will not quit my day job because I would starve to death doing either of these jobs. I finished the EFI manifold, fabricated a dual MAF air manifold, an alternator bracket that keeps the alternator down low, and modified the OEM engine control harness as well as fabricating the instrumentation harness. I wired everything using weather pack connectors to keep the salt out. I have fabbed the battery cables as well as some water transfer hardlines. I have fabricated a strongback to mount in the trunk to carry the relocated water tank and the battery box: it bolts through the rear frame members so is very secure. I modified the water tank for supply and return lines to and from the engine and added a radiator cap fitting for filling. I put a LOT of bondo on the car and had finished it to the best of my capabilities (which turns out is not very good). I primed the car using an etching primer then a gray primer. I painted the interior of the trunk a DuPont Snow White, the driver's compartment and roll cage with Grabber Blue and the exterior a Ford color, Russo Red (or it may be Rosso Red). In any case, it is RED! I have a fellow racer who does some graphics work making some of the graphics for me. I have obtained the number for the car and determined what class it will run in. The number is 1542 and the class is C / BFMS which means C engine (306 through 372 cubic inches) and Blown Fuel Modified Sport. If we go to the pictures, I'll talk more in detail there....

Picture Gallery (Use 'Back' key to return to this page)
What is left to do? Plenty, but in general, I need to acquire a 1989 - 1992 Muffstang with AOD tranny. I need to use the motor and trans for car checkout. I'll then rebuild the tranny and upgrade it with new cluches and a Transgo shift kit and valve body. I need to get a tranny blanket and flex plate shield. I need to get the new rear trans oil cooler, the fuel pump, fuel filter, efi regulator, lots and lots of AN fittings and hose ends, do some final water plumbing. I need to finsh the turbo air plumbing...ugh aludimum welding. I need to paint the windshield frame and the undersides of the hood and deck lid. Graphics (in work). Some braces for the windshield. A new fire bottle push to release cable for the 10 pound bottle. A myriad of small things. I need to get the fire suit, shoes and gloves (all the max rating) in giant size (Omar making these now adays?). Helmet. Seat belts.

I have finished the parachute release mechanism and it is pretty slick. I mounts to the center bar and is made such that I just have to jam my hand forward against it's lever and it releases. The engine fire bottle release pull is just below it so all in one motion, I can release the chute and fire botte contents. I am putting the driver's fire bottle release in a different place so as to not release it accidentally. I just keep nattering away at it until it is done. I am thinking I may also need some Weld Prostar wheels with a 5 or 6 inch width and 1 or 2 inch back spacing if they make such bests. I may, just may have to use narrow tires. I need Weld wheels because of the wheel stud arrangement I have, although I could screw in the 5/8 inch studs and use other wheels.

Well the above and the update pretty much tells the story. I hope you enjoy your look see and read. I enjoy doing it for ya'll.

mayf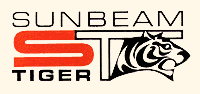 Copyright (C) 1998 - 2004, all dates inclusive, L.E. Mayfield - All Rights Reserved
Return to Alpine Project Homepage
Return to Mayfield Motor Sports Homepage