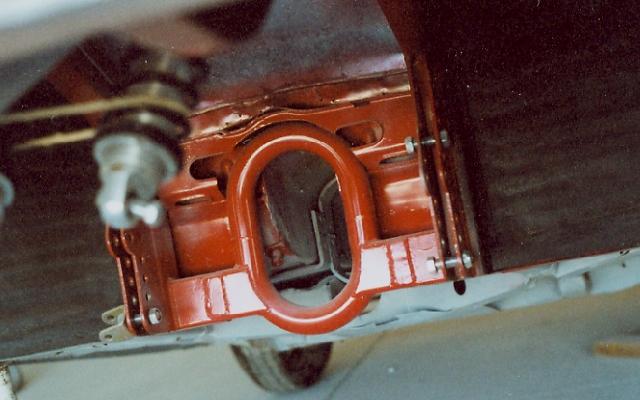 This view shows the new safety loop welded into the rear cross member. This came about because I did not design the cross member correctly. Yeah, that's right , I screwed up. Hard to believe, isn't it! Never the less, When the drive shaft was installed and the car jacked up or lifted up the drive shaft would hit the cross member. So I bought this gem from Art Morrison and welded it in. A challenge in itself. But now everything clears and it is safer to boot!

Looking just through this loop, you can see the mandatory loop required by tech rules for racing. It is welded into place, but I will be doing more welding to make it even stronger.

The large black areas to the right and left are the undersides of the 18 inch wide wheel tubs. Yep, 18 inches...

Also visible are the 4-link mounts welded onto the frame and the just out of focus rear coil-over shocks.

A few remnants of the original Alpine frame can also be seen...but not many.

Use your back Key to return to the previous page...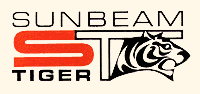 Copyright (C) 1999 - 2004, all dates inclusive, L.E. Mayfield - All Rights Reserved