The Mayfield "Company"
Pahrump, Nevada
The Mayfield Company, of which Mayfield Motorsports is an integral part, was founded on August 11, 1972 by Cathy Welsh and Larry Mayfield (aka Dr. Mayfield or just drmayf or heck, Larry!) and incoporated in Las Vegas, Nevada at the Little Chapel of the Flowers. The Company's first office was in Santa Maria (Orcut, actually), Ca, but we remained there only a few short years. Our next office was located in Bellevue, Wa., where the staff size grew by one, Lawrence Montgomery Mayfield: a welcome addition to the staff. The next office location was in Oak Ridge, Tn. where the Company remained for approximately four years. We expanded once again while there. Phillip Justin Mayfield joined our team. Subsequently, the Company returned to the Santa Maria area for six stable years. A midnight call moved the Company to Madison, Alabama, where we acquired a senior member of the Company, Mr. Laurence Welsh. When our youngest child graduated from Bob Jones High School, we decided to move to Pahrump, NV. We have been in Pahrump since July 2000. Sadly, I must also report that Mr. Welsh passed away four days after his 81st birthday on September 18th, 2004: he is missed very much.

Our Projects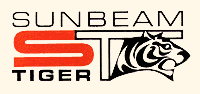 Our Sunbeam Tiger Project: We have owned a 1966 Sunbeam Tiger since January of 1967. We are continously rejuvinating the various components to maintain it's driveability. A renovation is currently underway.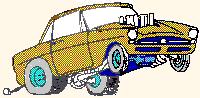 Our Sunbeam Alpine Project: We purchased a Series V Alpine rust bucket. It has become a Bonneville Land Speed Race car and on September 16, 2010 became the fastest Sunbeam on planet Earth. It has a full rectangular tube frame, race strut front suspension, 9" Ford rear end, race AOD, and , at that time, a Ford 306 with a large Turbonetics HP72 turbo installed. No, it is not a Tiger wannabe.





Automotive Technical Analyses: <!img src="new04.gif" align=center> See Updates! I enjoy doing technical analyses for items associated with either the Tiger, Alpine or LSR. This page contains those I feel good about: rod ratios, Tiger steering, Alpine/Tiger Horsepower vs speed calculations, charge air cooling, radiator in a water tank and so on. Look them over!





Copyright (C) 1998 - 2013 inclusive, all dates inclusive - L.E. Mayfield - All Rights Reserved