Sunbeam Alpine Project Homepage
Return to Mayfield Motor Sports Homepage

History and Current Status
Major news! Well kinda old now, but at the Utah Salt Flats Racing Associations World of Speed event in September 2010, the car was successful in attaining my goal. After making a really bad trial run on September 15th, I corrected some issues and made another run on the 16th. I was tentative at first, but by half way or so into the third mile, the motor was running well and I went into the last timed mile at approximately 198 mph and exited the last mile with a mile average of 204.912 mph! The exit speed was 210.779 mph as I recall. I was invited but the TEAE Sunbeam organization to make a presentation to them at their annual meeting in 2011 and I did. The link below is an Adobe file of that presentation and it includes far more information on the activities of those 2 days. Just click on the file name and it should download to your computer where you can save it or open in your browser if you have Adobes reader. It is a fun and slightly embarassing read, lol


Download The Presntation for the World of Speed Event
<!img src="new04.gif">
Our Alpine was purchased from a Huntsville, Alabama resident in late summer of 1997. He had purchased the car as a parts car for a project. It was in very bad shape which made it perfect for this project.
Vital Information
Date of Completion : Unknown
Chassis Serial Number: B 395005973
Color Code: 92 - Artic White
Import Tag: SAL 605316
Engine Number: B 395005973
Bonneville Sunbeam Picture Gallery
Humble Beginnings
Frame Installation & Massive Surgery!
December 1999 Status Pix's!
November, 2002 Status & Pictures!
<!img src="new04.gif"> August, 2003 Status & Pictures!

Modifications & Status:
The car was stripped and sand blasted. Big dings removed.
The front cross member has been removed.

Drive train:

Ford 9 inch rear end, narrowed to 44 inches, flange to flange
2.50:1 gears
Wilwood Disk Brakes
Dutchman 33 spline axles
Strange 33 Spline Spool
15 x 5 steel wheels reinforced per rule book,
Goodyear LSr tiresMounted
1990 Performance Automatic competition AOD, 53101C
B&M Torkmaster 2000 RPM Stall full lock up torque converter
Mayfield Motorsports designed, Art Morrison, Inc. Fabbed 4-link frame

Engine

Ford 302 block, prepared by DSS a long time ago, ARP 1/2 inch head studs
AFR 205 cc Aluminum Heads (SS 2.02I/Inconel 1.60E)
Ford cast steel crank (DSS prepared)Crank is .02 under rods, .01 under mains, chamfered oil holes)
Ford Motorsport F303 Cam
Ford Hydraulic Roller Lifters (installed), Comp Cams Stainless Steel Roller Rockers
Ford SEFI with EEC -IV (A9P EEC) with Tweecer
Stock Ford 302 Rods, ARP rod bolts
DSS 9.5:1 forged pistons
Balanced rotating assembly
High Vol Melling Oil Pump
Turbonetics HP72 Turbocharger
Speed Pro damper
Home made custom headers for turbo
Canton Pan and Windage Tray, modified for turbo oil return and front and rear sumps boxed in for increased capacity ( 9 qts)
DSS Main Girdle and Windage Tray
Ford Distributor with TFI
Edlebrock Torker II Intake Manifold, modified for EFI (completed, looks pretty good!)
Turbo Boost Control Regulator Turbonetics RaceGate waste gate

Suspension changes

15 x 5 Front & Rear Wheels
Goodyear Front Runners Installed
Goodyear LSR, 28.6 dia (Bonneville)
Diagonal locating Link
New cross member (custom) p/o new frame
New drive shaft safety loop welded into rear cross member
Flaming River Pinto Rack and pinion steering
Art Morrison 3 Inch Stroke Race Struts and Wilwood Disc brakes

Body Mods

Rear wheel tubs
Roll Cage (designed it myself!)
Lexan Wind Screen
Wheel base stretched to 90 inches
Front air dam
Aluminum Tonneau
Seat Bracket fabricated and seat
New 16 gauge firewall fabricated and welded in
New removeable transmission hump
Battery Box Mounted
Fuel Cell Mount Fabricated
Parachute tow line mount (fabricated and installed)

Instrumentation & Wiring

Gage Panel Fabricated
Instrumentation Panel and Chassis wiring completed

Volt meter
Air/Fuel Meter
Tachometer wit shift light
Oil Pressure
Boost Pressure
Fuel Pressure
Water temp
Speedometer (0 - 300 mph!)
Master disconect Switch
Fuse Panel
Light Switch for rear tail lights
Ignition Switch
Fuel Pump Switch
Water Pump Switch

Lots of other fab and installations have taken place: those little details which always seem to jump up and bite you! I fabricated the turbo ducting from the turbo to the throttle body hat, plumbed the fire bottles with 2 nozzles pointing at the headers, and 2 nozzles from a BIG 10 pound bottle to spray on the driver. A parachute release system was designed, fabricated and installed. Brackets for the fire bottle releases were designed, fabricated and installed. A new trunk cross member was designed, fabricated and installed: this carries the battery box and 10 gallon water tank. The water tank plumbing was completed. An alternator mounting bracket was designed, fabricated and installed. I originally had the radiator in it's normal place, in front of the motor; the fuel cell was in front of that. I wound up putting the radiator in a water tank, 13 gallons, in the passenger foot well and seat area, and plumbed additonal cooling water to the tank in the truck. I also fabricated a fuel cell and mounted it in the trunk. I designed and fabricated a rear spoiler as well. I also had to add a roll over impact type inertia switch to shut off the fuel in case of an upset. And I added a large intercooler and water/ice tank for charge air cooling as well.


The car was originally planned to be a dual purpose car with drag racing and LSR capability. That became cumbersome so I went all out on the LSR configuration. As I developed the car, I decided that I wanted it to go faster than the Sunbeam Streamliner, the 1000 HP "Slug", which set the original worlds record for cars at 203.792 mph. That was the very first car to set a record over 200 mph!

The car was painted a Ford red color (resale red, lol) on the exterior, Grabber Blue in the engine compartment and cockpit, and artic white in the trunk. (Red, White, and Blue). I have put the graphics on the car as well: A half sunburst on the trunk with Grabber Blue "Spirit of Sunbeam" incorporated; crossed British and American Flags on the hood; 1542 C/BFMS (now E/GMS for 2014) for the door numbers and Bonneveille car class/engine size; a tribute to Sir Henry Segrave on the left rear fender; and a "special thanks to all who have supported and helped" on the right front and rear fenders.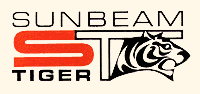 Copyright (C) 1998 - 2013, all dates inclusive, L.E. Mayfield - All Rights Reserved
Return to Mayfield Motor Sports Homepage