Sunbeam Alpine Project Humble Beginnings
Return to Alpine Project Homepage
Return to Mayfield Motor Sports Homepage

Early Pictures
As indicated earlier, the Alpine has been stripped to the bone and blasted. For all contemplating sand blasting, it is very difficule to get rid of all that sand! The following pictures show the car on the Alpine sized furniture dolly I made. This permits one man moving into ane within the garage. I throw down an old tire for cushion on the soft parts and 2 by's else where.

Picture Gallery (Use 'Back' key to return to this page)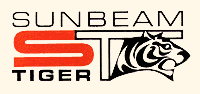 Copyright (C) 1998 - 2004, all dates inclusive, L.E. Mayfield - All Rights Reserved
Return to Alpine Project Homepage
Return to Mayfield Motor Sports Homepage