Sunbeam Alpine Project - Status 'n Pix Through Dec 1999
Return to Alpine Project Homepage
Return to Mayfield Motor Sports Homepage

Fab and Assembly Status and Pictures
It really has been quite some time since I updated the Sunbeam Land Speed race car progress. Part of the problem was the way in which I was getting pictures. That was to use my camcorder, play back into my snappy, crop and resize then publish. Not hard, but, tedious. Well, I found a Agfa ePhoto Smile camera for 99 bucks, so I thought why not? 640 x 480 by 16 million colors. Not bad, huh! Well, after downloading the patch which was the size of the original software, I found out it EATS batteries. A set of AA would not last through 16 pix, taking and downloading. So off the Radio Shack to get a 5 volt, one amp power supply. Nope, 4.5 volts and 700 milliamps. Well, it seems to work. We'll see. The photos that I've shown here are not expert by any imagination, but will give you some idea of what an old retired fat man is doing.

Picture Gallery (Use 'Back' key to return to this page)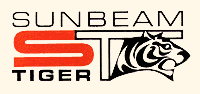 Copyright (C) 1998 - 2004, all dates inclusive, L.E. Mayfield - All Rights Reserved
Return to Alpine Project Homepage
Return to Mayfield Motor Sports Homepage